How Hard is it to Get a VA Loan?  
Summary: VA loans are great mortgage programs for those who qualify thanks to their lower down payment amounts and less stringent lending requirements. But how easy or difficult is it to get approved for a VA loan? This article will explain.
We love VA loans.
Men and women who have served in the armed forces can buy a home with no down payment, rates below market, and no mortgage insurance. What better way to thank our veterans than make the American Dream of home ownership available to them?
It is a government program, though, and anything involving the government must be a mess of red tape and bureaucratic delays, right? That is what many people believe, so today is the day we pull the curtain back and explain just what is involved in getting a VA loan.
Why the VA loan process is easier than many other government programs
You should realize first that the Veterans Administration does not loan the money; the VA just provides a guarantee to the lender so they can make a loan with no down payment. There are a few additional steps for a VA loan, but most of them are quick and straightforward.
Here's the process:
First, you'll get certain documents together, just as you would for any other type of mortgage: bank statements, pay stubs, and tax returns. The VA also requires a Certificate Of Eligibility (COE) to show you are entitled to the loan guarantee.
To get this, you'll provide your loan officer with a copy of your DD-214, the document you received when you were separated or retired from active duty. In most cases, your loan officer will be able to get your COE instantly online.
Sometimes the VA will take a little time to process the request, but this seldom takes more than a week. If you want to do this yourself, you can go to the VA Portal and follow the instructions on the site. It will be much easier (and probably faster) if you let a loan officer do it for you.
Next, you'll apply for the loan just as you would a conventional loan. You'll complete and sign your loan application and give your income and asset documentation to your loan officer.
If you are already in escrow to buy a home (or if you are refinancing your existing home loan), several things will happen behind the scenes: an escrow will be opened and the title company will prepare the preliminary title report. The loan officer will order the property appraisal through the VA loan portal online. With conventional loans, you would pay for the appraisal ahead of time; with a VA loan, you won't have to pay until escrow closes.
The appraisal will arrive in a week to ten days, but your loan officer's team will prepare your loan submission package and send it to the underwriter right away. The underwriter will approve the loan in a week or less.
VA loan timelines and demands are very similar to conventional loans
If you've every applied for a conventional mortgage, you may be thinking, "This is just like the loan I got a few years ago!" You'd be right. The different paperwork and procedures for a VA loan all happen behind the scenes—your part of the process is almost identical to that of a conventional loan.
There are some minor differences.
The lender will require a pest control (termite) report with clearance, showing that the property has no termites or dry rot. If there are health and safety issues with the property, like peeling paint or bare wiring, the appraiser will mention them in the report and they'll have to be corrected.
The VA calls these "Minimum Property Requirements" (MPR). If you're interested, you can read them on the VA's website. The purpose of the MPR is to ensure that the veteran is getting a home that is safe and secure. If you have ever bought a home using a conventional loan, you probably paid for a home inspection—and asked the seller to correct any defects that the inspector noted.
If you are a veteran and have hesitated to get a VA loan in order to purchase or refinance a home because you thought it might be a bureaucratic nightmare, you may have changed your mind after reading this.
One more thing to consider: if you are planning to buy a home and have the required cash for a down payment (we'll use 3% for an example), you'll find that a VA loan will save you a great deal of money each month. To put that into perspective, let's look at a $400,000 purchase. As a conventional buyer, you'd put $12,000 down (3%) and pay over $2,500 per month including taxes and insurance. With the VA loan, you'd put ZERO down and have total payments of less than $2,200 per month.
If you're buying and selling a home at the same time, you may feel that using a VA loan will make the process more difficult or confusing. Now that you better understand the VA loan portion and how convenient it can be, you have the opportunity to learn more about buying and selling a home. Simply download our free ebook by clicking the button below.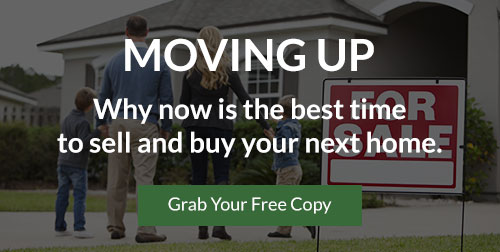 Have Questions About Mortgages?
Are you considering applying for a home loan in the near future? We'd love to help! Sammamish Mortgage is a local, family-owned company based in Bellevue, Washington. We serve the entire state, as well as Oregon, Idaho, and Colorado. We offer a number of different mortgage programs for you to choose from. Please contact us if you have mortgage-related questions.