What To Do When You Don't Quite Qualify For The Mortgage You Want
Joe Pourboire had been on his job for two years. He was a forklift operator for one of Seattle's largest warehouse stores. He had come to my office to begin the mortgage prequalification process.
As I had instructed, he came with his tax returns, pay stubs and bank statements. His credit was fine and he had saved enough cash for a 3½% down payment on one of the modest homes he was interested in.
Earning good income?
I looked at Joe's pay stubs. He was earning just over $5,500 a month. I could qualify him for a home of about $375,000. His total payment, $2,400 with taxes, insurance, and mortgage insurance, was right in his budget.
Looking at his pay stubs more closely, I saw that he was receiving over $500 each pay period for overtime.
"Do you always get overtime?" I asked.
"Yeah," he said. "Usually as much as I want. They keep promising to hire more guys, but…" He trailed off, giving me a "whadda ya gonna do?" shrug.
"How long have you been getting overtime?" I asked.
"I think about a year," he said. "I finished my training, then they started giving me more hours, and a chance for overtime. It's been a year, maybe a little less."
A bump in the road to qualifying
Overtime pay was a potential roadblock for Joe. Although he was making very good money and had excellent job security, we would have to depend on his overtime income to qualify him for the loan—and since he hadn't been getting it for a full 24 months, the underwriter wouldn't consider it. He'd fall short, even though he could certainly afford the payment.
I explained the problem. He would have to settle for a much less expensive house—nearly $75,000 less house—or wait another year, when he'd have the required 24 month history of overtime. He was clearly disappointed.
A ray of hope!
"There is one other possibility," I said.
"Yeah?" He leaned forward in his chair, interested.
"Do you have a relative who might be willing to sign onto the loan with you?"
"I guess my dad would," he said. It looked as though our roadblock was disappearing. Joe would ask his father to become a "non-occupant co-borrower" with him. We would get a full application from his dad, and combine the two incomes and liabilities for the loan application. We would add his dad's income, and his dad's liabilities (house payment and any other long-term debt) to Joe's debt.
Using this approach, we were able to get an FHA loan for Joe. He found the home he was looking for and closed escrow just six weeks after our first meeting.
Three things to know about co-borrowers
This approach is helpful in cases like Joe's. He had more than enough income to qualify on his own, but because of a peculiarity in the loan guidelines, a large part of his income was essentially invisible to the lender. Bringing a non-occupant co-borrower into the picture solves problems like that. There are a few things to be aware of when it comes to non-occupant co-borrowers:
The co-borrower's income AND liabilities go into the application. Even though a generous uncle offers to help, if he is carrying a large house payment and other debt, it may not solve the problem.
Even though the co-borrower will not be putting up any money, they will be buying the home along with the primary borrower. They will remain on the loan until the house is refinanced or sold.
A co-borrower will NOT be useful when the primary borrower's credit score is too low to qualify (minimum for an FHA loan is generally 580). The lender uses the lower score when there are two borrowers. If your score is 700 and your co-borrower's score is 580, the lender will go by the 580 score, not the 700.
One final thought: the technique of bringing a co-borrower into the picture is not a way for anyone to buy a home they can't truly afford. The co-borrower will be every bit as much on the hook for the loan if the primary borrower doesn't make the payments. Everyone involved should be fully aware of the potential risks involved in this kind of arrangement.
With all that said, though, we have found over the years that many people—especially young people just starting out in life—have gotten help from family in this way, to make the American Dream of home ownership a reality far earlier than they might otherwise have done.
If you're like Joe and you're ready to get a mortgage, click the button below to apply now.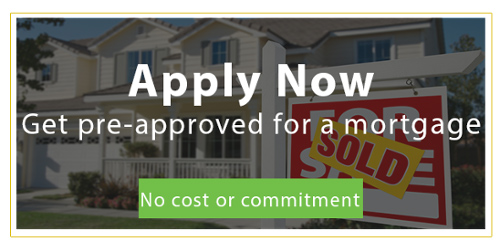 Need a Loan?
Will you need mortgage financing to buy a home? At Sammamish Mortgage, we offer a wide variety of mortgage programs and tools with flexible qualification criteria, and have been doing so since 1992. We serve the entire state, as well as the broader Pacific Northwest region that includes Oregon, Colorado, and Idaho. Please contact us today with any financing-related questions you have.