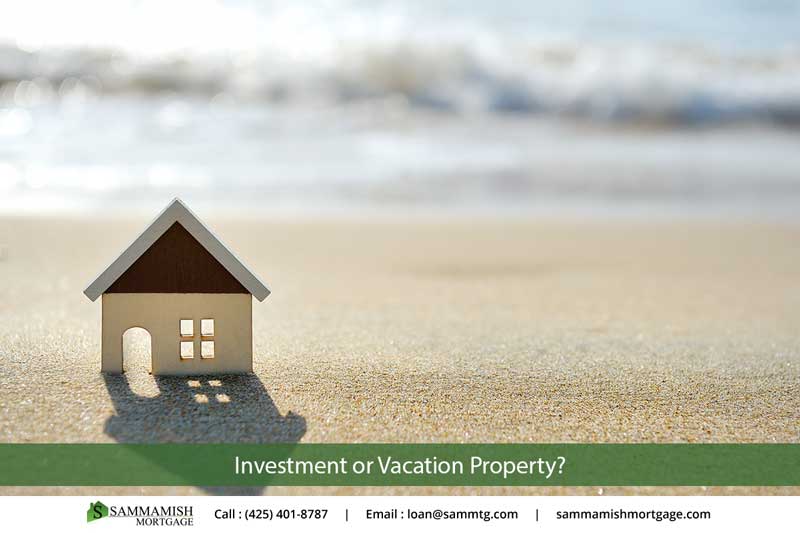 What To Know About Second Home Mortgages
Not only can a secondary property be a great investment in your future, but it can also be a retreat from everyday life. Therefore, purchasing a second home is definitely worth considering. In this article, we'll go over several important things you need to know when it comes to second homes and mortgages.
In This Article:
What Is The Difference Between A Second Home And An Investment Property?
Are There Factors A Borrower Should Possibly Consider Before Buying A Second Home?
How Do You Know If A Second Home Mortgage Is The Right Move?
What Are My Options When It Comes To Securing A Second Home Mortgage?
Homeownership is a top priority for many people. Moreover, even homeowners who love their primary residence find themselves considering a second home purchase for several reasons. For instance, a second home can be an appealing prospect for people interested in a vacation home, a possible place for their children to live while at school, or a way to diversify their assets. That said, if you are contemplating a second home purchase, then here are some considerations to bear in mind, plus tips for getting started.
The Difference Between A Second Home And An Investment Property
For starters, there is a clear difference between a second home and an investment property. A second home is typically a vacation home that you are buying for your own pleasure, do not frequent often, and a home that is located some distance away from your primary residence. That said, if you purchase a second home and opt not to live in it or frequent the home regularly, lenders often consider it an investment property. Plus, if you are looking to generate income from your second property, then you more than likely have an investment property on your hands.
That said, unlike a second home, an investment property can be located near your primary residence and is generally one in which you do not live. Instead, you may rent out the property throughout the year. Alternatively, you might plan on holding the property until it appreciates enough in value to allow you to sell it for a sizable profit. Overall, it is important to note the difference because home loans for investment properties are different, and lenders tend to have specific requirements for investment properties.
Factors To Consider Before Purchasing A Second Home
With a second home, there are a few things you need to think about first. As briefly mentioned, to classify the property as your second home, you have to spend a significant portion of the year there, so it is important to keep that in mind.
Yet another thing to consider, while you are at it, is your second property's location. For example, if you plan to use it as a vacation home, it is highly recommended that you choose an area that is far enough away and different from your primary living space. Moreover, when thinking about the location of your second home, try to keep in mind the attractions in the area, the quality of the surrounding neighborhood, and what the weather/climate is like throughout the year. Other factors to think about with a second or vacation home include home maintenance and upkeep—winterizing, lawn care, managing utilities, and more.
When A Second Mortgage Is The Right Move
When you are ready to move forward with your dreams of owning a second home, one way to know for sure that a second mortgage is the right move is when there is room in your housing budget for a second mortgage. Of course, if you own your primary home free and clear, then you do not need to budget for two mortgages. What's more, you will know it is the right time to start shopping for your getaway dream home after speaking with a local mortgage expert in your second residence's desired location. A mortgage professional can help you navigate the vacation home market, go over all the particulars of a second home purchase, and assist you throughout the entire process.
Securing A Second Home Mortgage
Quite often, when purchasing a home, many people opt for an FHA-insured loan because these loans require a down payment of just 3.5%, and lenders offer these particular loans even for borrowers with lower credit scores. However, for some second home buyers, an FHA loan might not be a visible option with this specific home purchase (this loan type is limited only to homes that are the borrowers' principal residence).
That said, you do have other options such as paying cash, securing a home equity loan, or opting for a conventional loan. So, if you can manage to save enough, then an all-cash purchase might be one of the easier options when it comes to paying for a vacation home. On the other hand, for homeowners who have substantial equity in their primary residence or property, a home equity loan could be a great option. If neither of these scenarios applies, then you should start looking at conventional loans for vacation homes as your best option. Note, conventional loans for second homes may require a larger down payment, a slightly higher interest rate, and more guidelines than a mortgage for a principal residence.
All in all, there are different financial factors that lenders look at when deciding to approve a second home mortgage loan, which your chosen lender or mortgage company will go over in-depth. Ultimately, these are just a few things you need to familiarize yourself with if you are considering a second home mortgage. If you would like to learn more about second-home purchases and investment properties, then do not hesitate to speak with a reputable real estate professional in the market you are shopping in order to make a well-informed purchase.
Ready to Apply For a Second Mortgage?
Are you curious about mortgages, or are you ready to apply for one to buy a second home? If so, Sammamish Mortgage can help. We are a local mortgage company from Bellevue, Washington, serving the entire state, as well as Oregon, Idaho, and Colorado. We offer many mortgage programs to buyers all over the Pacific Northwest and have been doing so since 1992. Contact us today with any questions you have about mortgages.