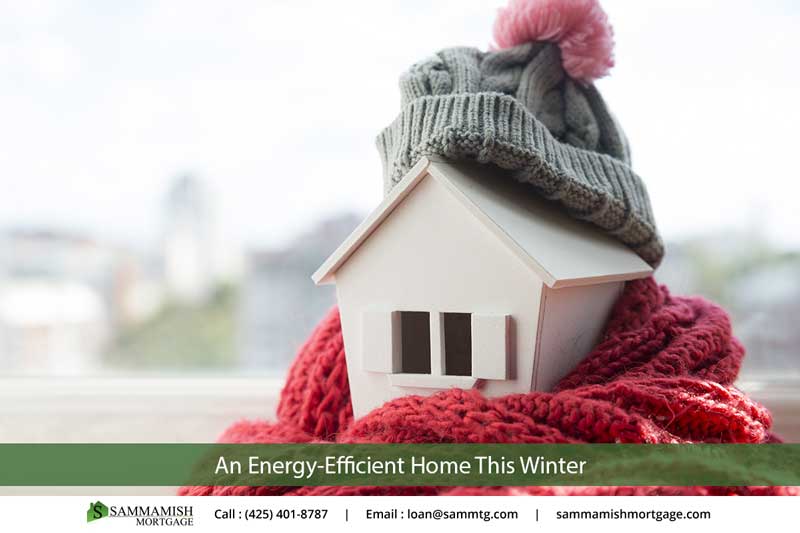 Winter Energy Savings Tips for Your New Home
There really is no substitute for being prepared for colder weather. That said, by following these winter energy savings tips below, you can not only plan for cold weather, but you can also help your new home thrive during winter.
In This Article
What Are Some Energy Saving Tips For Winter In Your New Home?
What Is A Home Energy Audit?
Why Should Homeowners Review Their Energy Bills?
Why Is It Important To Invest In Energy-Saving Appliances?
What Are Some Common Winterization Suggestions That Can Help Save Energy?
When winter arrives, homeowners usually turn up the heat and begin to watch their electricity or natural gas bills go up. Moreover, being able to stay warm without maxing out your monthly budget is crucial. Thankfully, there are many free or inexpensive things you can do in order to have an energy-efficient home, plus reap the rewards of improved efficiency and cost savings.
Typically, the average household uses more electricity during the winter, which translates into much higher bills, especially for those living in the southeast who rely on a central heating system for heat. In other parts of the country where furnaces and natural gas fireplaces are the norm, the cost of gas or oil can vary year to year, but the costs can be high in colder climates.
The good news is there are several easy ways to cut down on power usage and get energy savings. By investing in efficient devices and following smart practices, you can experience more winter energy savings in your new home, no matter where you live.
That said, here are several ways to see home energy savings during the winter and cut your home expenses at the same time.
Conduct a Home Energy Audit
There are over a dozen ways in which you can make your new home more energy-efficient. Moreover, these tips and suggestions work for newer and older houses. So, if you have recently purchased a new home and are looking for a quick overview of the top energy-saving tips for winter, then you have definitely come to the right place.
For starters, one of the very first things you should do is double-check your home's insulation or, rather, conduct a home energy audit. This will show you exactly where your home is losing energy and what you can do to mitigate it. Obviously, you can do much of this yourself; however, you may want to consider hiring a professional to perform an in-depth analysis of your property and identify opportunities to help you conserve energy.
Review Monthly Energy Bills
You can also take a quick inventory of your monthly utility bills to see where you can save or what particular home system may need more attention than others. Furthermore, while you are at it, you can ask your utility company if they provide energy saving audits or other resources to save energy and reduce your heating bill.
Examine Heating Equipment for Energy Efficiency
Once you have reviewed your utility bills and conducted an energy audit, you should tackle any issues you discover with your heating equipment. Usually, scheduling a seasonal maintenance appointment for your heating equipment and services will ensure that your home runs at maximum efficiency.
Invest in Energy Star-certified Appliances to Improve Energy Efficiency
Once you have settled into your new home, you may want to consider investing in Energy Star-certified appliances. Energy Star products, such as refrigerators, televisions, stoves, washers, and air conditioners, meet the EPA's energy-efficient specifications. Plus, Energy Star-qualified appliances use 10 to 50 percent less energy than standard appliances and help reduce greenhouse gas emissions. Thus, if you think you will likely replace an appliance soon, consider getting an Energy Star-certified product. This will ensure that your home is running in tip-top shape and your major appliances are not causing an unnecessary drain on your power or natural resources.
Upgrade To A Programmable Digital Thermostat
Another great energy saving tip is to upgrade your current thermostat to a programmable digital thermostat if your newly purchased home does not already have one. Alternatively, lowering your home's thermostat is a super quick and easy way to save energy. If you prefer to use the thermostat that came with the house, then consider keeping temps lower in the evenings while you are asleep, as well as when no one is home.
Seal Up Windows
While this energy-saving tip works wonders in any season, fall and winter should take priority. Even the best-designed windows are affected by harsh winds and temperature dips, which ultimately pull the warmth out and push the cold air in. Consequently, sealing up the edges of your windows will diminish the impact of these cooler seasons and help keep your home warm or more temperate all winter long.
Save Energy With New Lighting and  Smart Outlets
Finally, investing in new energy-efficient lighting and outlets will also make a difference in your new home. For instance, you should opt for dimmable LED light bulbs. Of course, LED light bulbs may cost a bit more than traditional light bulbs; however, they are definitely worth it– they can last up to 25 times longer and use anywhere from 25 to 80 percent less energy, according to the Department of Energy. Likewise,  energy-efficient smart outlets can ensure that plugged-in electronics are not draining power while they are not in use. These simple investments can lead to long-term savings on replacement bulbs and utility bills for years to come.
Ultimately, these are just a few energy-saving tips for winter in your new home. Nevertheless, these tips and smart practices mentioned above are sure to make a world of difference this winter. And by simply following these few suggestions, you can make your home more energy-efficient, and your overall homeownership costs more manageable.
Ready to Apply For a Mortgage in WA, OR, CO, or ID?
Do you have questions about home loans or obtaining a mortgage before you start the home shopping proces? Or are you simply ready to apply for a mortgage to buy a home? If so, Sammamish Mortgage can help. We are a local mortgage company from Bellevue, Washington, serving the entire state, as well as Oregon, Idaho, and Colorado. We offer many mortgage programs to buyers all over the Pacific Northwest and have been doing so since 1992. Contact us today with any questions you have about mortgages.