20% down payment versus mortgage insurance
You have already noticed that rents are rising in the Seattle area. Real estate values are, too. The appeal of our beautiful region draws people like a magnet — and more people mean higher demand for housing, which means higher prices.
Rents will go up — that's a given. But for those fortunate enough to own homes now, the upward trend is good news; the equity in their homes is increasing as values rise, but their payment stays the same.
We have already discussed the advantages of owning over renting, but for many would-be homeowners thinking about taking the plunge, the down payment seems like an insurmountable barrier. People scrimp and save to set aside what they think is the "normal 20% down payment," while the ever-increasing prices seem to keep ownership just out of reach.
Related: Buying a rental property? Here's what you need to know about loans
The fact is that home ownership is attainable for a down payment as low as 3%. I can hear you say, "But then we'd have to pay that horrible mortgage insurance!" While it is true that lenders do require mortgage insurance when a buyer gets a loan for more than 80% of the home's value, that mortgage insurance can actually save you money.
Keep in mind that home values in the Seattle area are increasing at the rate of around 6% each year. This means that today's $400,000 home will likely cost $424,000 a year from today. That's an increase of $2,000 each month. If you buy that home with a $20,000 down payment (5%), you'll have to pay mortgage insurance each month. Depending on your credit score, you can expect to pay around $120 each month.
But here's what you should keep in mind: once you can show the lender that your loan balance represents 80% or less of your home's value, you should be able to get it taken off. If Seattle's appreciation rate settles down to around 5% per year, that means that your $400,000 property will have risen in value enough to drop the mortgage insurance in about 2½ years. You will have paid about $3,600 in mortgage insurance premiums—but you will have gained more than $50,000 in equity from where you started.
What does this mean to you? It means that by becoming a homeowner sooner, without waiting to save up a larger sum of money, you'll be able to start making home appreciation work for you, rather than against you. The small amount of money paid for mortgage insurance can pay you a handsome return, in the form of home equity.
On the other hand, there is always the possibility of continuing to rent, and watching home prices continue their upward march. It's your choice.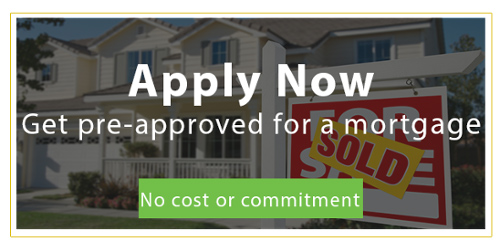 Need a loan? Will you need mortgage financing to buy a home? We can help. Sammamish Mortgage has been serving buyers across the Pacific Northwest for more than 25 years. We offer a wide variety of mortgage products and programs with flexible qualification criteria. Please contact us today with any financing-related questions you have.
Last Updated: Sep 11, 2019 @ 4:20 am