VA Loan Borrowers Should Know About the VA IRRRL (Earl Mortgage)
Summary: Thinking of applying for a VA loan? You may want to get familiar with the VA IRRRL (Earl Mortgage) if you ever choose to refinance in the future. Read on to find out what this could mean for you in terms of how much you can save.
Let's talk about VA home loans for a moment. For those who may not be aware, the VA Home Loan Program is one of the benefits current and past members of our military receive for serving. It is part of the GI Bill that was enacted a year before the end of World War II. Its official title was the Servicemen's Readjustment Act, but GI Bill was a catchy title, so that's how most people know it.
The VA Home Loan
With the VA Home Loan program, a veteran or military person currently on active duty can buy a home with no down payment (100% financing), no mortgage insurance and interest rates below the prevailing conventional rates. Millions of veterans and active duty personnel have bought their homes using this program because of the benefits it offers.
What Happens When When Rates Drop?
The benefits of the VA mortgage don't end with the close of escrow. If rates drop, the veteran homeowner can refinance into the lower rate using a VA Interest Rate Reduction Refinance Loan, or "IRRRL" for short. We pronounce it "Earl," which sounds kind of folksy.
How the IRRRL works
The veteran provides a minimum of documentation and signs an application and some disclosures. The loan officer gets the Certificate of Eligibility from the Veterans Administration.
That generally takes seconds, because it's all electronic. The application goes to the underwriter for approval (which is routinely given), the veteran signs a stack of loan documents, and the deed is done. The rate drops, and so does the payment—sometimes by hundreds of dollars each month.
What's the Catch?
That's a good question. There is none. The VA figures that as long as the veteran has been making the payments on the old loan, the same thing will happen with the new loan and its lower payment.
What's missing?
Lots of things. There's no appraisal, for instance. There is no verification of income (although the veteran does have to have income, obviously). There are no bank statements required.
Come on…there HAS to be a catch!
There are some limitations. For one thing, the VA IRRRL doesn't allow for any significant amount of cash to be taken out—although there will be a month with no payment and a refund of the old impound account that was used to pay taxes and insurance. That's cash out, in a way.
How Much Does it Cost to Refinance a VA Mortgage?
Just as with other mortgages, there are some closing costs, like title insurance, escrow and underwriting fees. It's even possible to have the lender pay those costs, in exchange for a slight increase in interest rate. The VA charges a Funding Fee, which is added to the new loan balance. This funding fee is meant to help keep the program running. It will cost you 2.15% if you use a zero down payment and is typically rolled into the loan, so there are no out-of-pocket fees. For instance, if you have a $300,000 VA loan and you put no down payment, the VA funding fee will be 2.15%, or $6,450.
For 2020, the fee increases to 3.3% for those who have already taken out a VA loan in the past. Borrowers with a down payment of 5% to 9% will be charged a lower funding fee of 1.5%.
How Much Are the Savings?
As a general rule, if the new loan is ½% lower than the old one, the savings will be what most would call significant.
To get a rough idea of the annual savings, just multiply the loan balance by the difference in rate. Lowering the rate by ½% on a $350,000 loan, for example, will save about $1,750 a year in interest—close to $145 a month. Dropping the rate by a full 1% would provide of around $3,500 in savings each year.
What's My Next Step For a VA Refinance?
If you are a veteran, first of all, THANK YOU! If you're not a veteran but you know someone who has served in the military, you will do them a great service by passing this information on to them.
All of us at Sammamish Mortgage are grateful to those who have served, and welcome the opportunity to help all veterans and active duty servicemen and women take advantage of this exceptional mortgage program.
If you've heard enough to make a decision, then the next step is simply to apply now! If you have other questions about VA or other loans, please feel free to contact us.
For those who are simply looking to learn more about refinancing, download our ebook by clicking the button below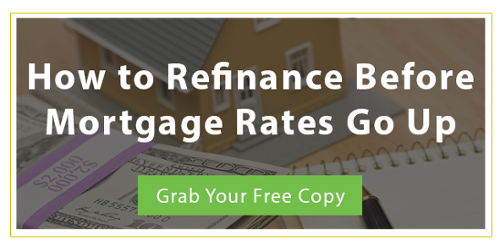 Have Questions or Need a VA Mortgage Loan?
If you are looking to apply for the VA loan or any other type of mortgage program, we'd love to help. Sammamish Mortgage is a local, family-owned company based in Bellevue, Washington. We serve the entire state, as well as the broader Pacific Northwest region, including Idaho, Oregon, and Colorado. Please contact us if you have mortgage-related questions.