4 Sensible Reasons to Use a VA Loan For Refinancing
If you are a veteran of the U.S. military, you already know about the VA Home Loan program. You may even have bought your home using this exceptional program, since it does not require a down payment (100% financing), there is no mortgage insurance and the interest rates are about ½% lower than for conventional loans.
Many veteran homeowners today have conventional loans on their homes, but are thinking about refinancing. You may be one of those people. View VA Loan Limits.
Even if you have plenty of equity in your home, you should consider doing your refinance with a VA loan rather than a conventional loan, and here's why:
The rate for a VA loan is lower than for a conventional loan, generally about .25% -.375% lower.
Underwriting standards are more lenient for VA loans than for conventional loans. Specifically, a veteran borrower with a lower credit score—let's say 620 or even lower—will not pay a higher rate for a VA loan, whereas the conventional borrower with the same 620 score would have a rate as much as .75% higher.
If the homeowner wants to get cash from the home's equity, VA will allow a loan for the full value of the home, while a conventional loan will be capped at 80% of the appraised value.
There is no additional cost for a cash-out refinance with the VA. The rate for a conventional loan will have a rate approximately .125% higher than for one where the homeowner does not take any cash out. The VA cash-out loan does not have the same kind of rate adjustment for cash-out.
Some people believe, mistakenly, that getting a VA mortgage is full of bureaucratic red tape, hassles and delays. Nothing could be further from the truth; the Veterans Administration guarantees the loan, but lenders underwrite and fund VA mortgages according to VA guidelines. If anything, VA loans are easier to qualify for than conventional loans.
Related: How hard is to get a VA loan?
There is, however, much more to a VA refinance than just knowing the benefits. In order to take advantage of the opportunity to refinance, download our free ebook and learn more about how to move your journey from idea to completion.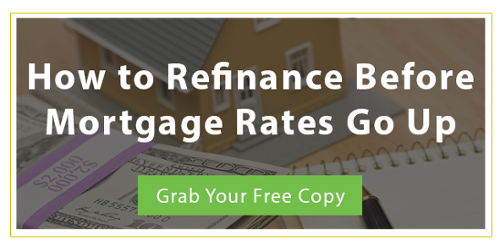 Need a loan? Will you need mortgage financing to buy a home? We can help. Sammamish Mortgage has been serving buyers across the Pacific Northwest for more than 25 years. We currently lend in all of Washington, Oregon, Idaho, and Colorado. We offer a wide variety of mortgage programs and tools with flexible qualification criteria. Please contact us today with any financing-related questions you have. Last Updated: Sep 11, 2019 @ 9:49 am