Appreciation: Good News And Bad News For Seattle Residents
Seattle is a very popular city. The online real estate database Zillow notes that Seattle is one of the most highly searched-for locations in the U.S. Many of those searching are coming from the pricey San Francisco Bay Area. Some of those are drawn by a combination of good job prospects in the tech industry and lower prices than the Bay Area and Silicon Valley.
Seattle home equity is favorable for current home owners
The effect of this migration into the city has been a sharp increase in prices; the median Seattle home price declined -0.7% over the past year and Zillow predicts they will rise 3.9% within the next year. This is great news for current Seattle home owners, whose equity is increasing passively!
The influx of new home buyers, together with current residents' desire to stay in the area, has contributed to these rising home prices—and rising rents. What does this mean to the other current and prospective residents of Seattle?
Related: Seattle home prices report
Seattle housing costs may become a barrier to new buyers and renters
The change also means that renters and incoming buyers could soon be priced out of the housing market. A "typical" rental in Seattle is over $2,139—an increase of 4% from last year.
For renters considering a move to home ownership, waiting can be costly; today's $689,900 starter home will likely be $719,400 a year from today. Even if mortgage rates were to remain as low as they are today, that price increase alone will raise the monthly cost of the same home by nearly $200. If rates were to rise by just .25%, the difference in cost would rise to nearly $250 per month compared to the prices and rates today.
The projected cost of rentals should cause some concern as well. Even though landlords don't always ask for the maximum amount of rent the market will bear, renters should always be aware that the time will come when the landlord will either raise their rent to market prices or sell the property to take advantage of the appreciation their property has enjoyed. Neither scenario is an attractive one for renters.
Although there are no easy answers to the dilemma, anyone who does not own their home and who plans to remain in the Seattle area would be well advised to begin the process of becoming a homeowner as soon as possible. If you can find an available, affordable, and desirable home in Seattle right now, understand that you've already overcome the most difficult task. Getting approved by a lender for a mortgage is relatively simple and painless, and can often be completed in a very short period of time. Anyone who can document income and assets and who has a reasonable (not flawless) credit score stands a very good chance of getting approved for mortgage financing with as little as 3% cash down.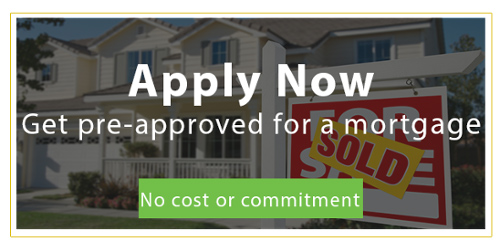 Need a Home Mortgage Loan?
Will you need mortgage financing to buy a home in Seattle? We can help. Sammamish Mortgage has been serving buyers across the Pacific Northwest since 1992 including WA, OR, CO, and ID. We offer a wide variety of mortgage programs and products with flexible qualification criteria. Please contact us today with any financing-related questions you have.