Know The Difference: Mortgage Pre-Approval Vs. Pre-Qualification
Summary: It's always advised for buyers to get pre-approved for a mortgage before they apply for one. But some buyers may assume that pre-approval is the same as pre-qualification, but it's not. We'll explain more in this article.
Are you looking to apply for a mortgage soon? If so, have you been pre-qualified for a mortgage? If so, it's important to understand that this is not the same as a pre-approval, and lenders will require more before approving a loan application.
A pre-approval is not the same as a pre-qualification.
With a pre-qualification, the lender relies on information provided by the buyer in order to estimate the amount he or she can borrow.
With a pre-approval, the lender verifies the buyer's information and documentation to determine exactly how much the borrower can afford. It also establishes the down payment and available loan programs.
The majority of sellers will not accept a simple pre-qualification letter. Especially in today's competitive housing market, a seller will want a full pre-approval letter that specifies whether the buyer's credit, income, and assets have all been verified and meet the lender's requirements.
Even if you can't fill out everything at once, submit the application. A loan officer will contact you for further clarification. To make progress, you'll want to provide the absolute best contact information with your application. The mortgage process requires constant two-way communication.
What does pre-approval look like?
Most pre-approvals will take 1 to 3 business days, depending on the complexity of your specific situation. The mortgage company will send you a pre-approval letter, which you can then use to prove your qualification to sellers. Here are some thing to note about pre-approval:
– We suggest you get a pre-approval letter at the top of your target price range. From there your pre-approval can be tailored to any future offers you may make.
– With the pre-approval letter in hand you can make an offer on a house any time of day, any day of the year, whether or not the mortgage company is readily available.
– Being pre-approved does not mean that you have locked in a specific mortgage interest rate or loan program. The execution of your rate lock and loan program will take place once a specific property is under contract.
The pre-approval is based on your financial picture at the time of application. Notify your mortgage company if you've had any changes in your financial situation. Losing your job, getting married, a drop in credit rating, or any other financial shift should be reported to your mortgage company immediately.
Even if you expect a change in your financial situation, get pre-approved first and report the change when it happens. It is much easier to update a pre-approval application down the road than to find your dream home and not be prepared.
What else should I know to apply for a mortgage loan?
There are many other details that go into getting a home loan for any buyer, but it's much more difficult if you haven't completed a mortgage at all before. If you're considering buying you first home, you can greatly ease the process by reading Getting Approved: What Every First Time Homebuyer Should Know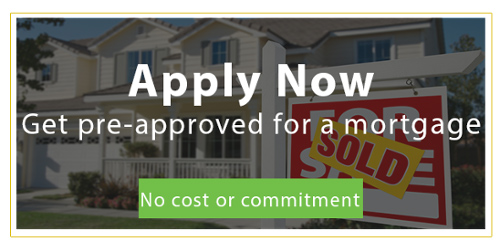 Ready to Apply For a Mortgage in WA, OR, CO, or ID?
Do you have questions about home loans? Are you ready to apply for a mortgage to buy a home? If so, Sammamish Mortgage can help. We are a local mortgage company from Bellevue, Washington serving the entire state, as well as Oregon, Idaho, and Colorado. We offer many mortgage programs to buyers all over the Pacific Northwest, and have been doing so since 1992. Contact us today with any questions you have about mortgages.